Free Games
:
MMORPG
: DicingDangers Fantasy RPG
DicingDangers Fantasy RPG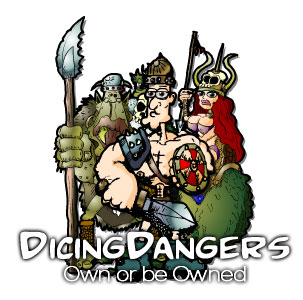 Fun, fast and exciting browser MMORPG. Great community and hours of fun. Hundreds of items, monsters and locations.Nothing like it. You will enjoy it!
http://www.dicingdangers.com
Please Rate this link from Bad to Good
Latest User Review
Dicing Dangers
(5/5) Reviewed by User: spiker67 on 2008-10-15
This game is the impressive effort of a single person who has created and continues to evolve this MMORPG in his spare time. DD is not a graphics-driven game. It is mostly text with a few static, cartoonish images mixed in. As such, it does not rely on a reflexes or twitchy mouse clicks. It can be played at a leisurely pace. Gameplay can sometimes bog down, but once you get to know the regular players, you'll come back again and again. Setting up a free account is easy. No e-mail account or credit card is required. Every account gives you two playable characters with about 1-2 hours of free gameplay per character per day. More time can be purchases for a very small and reasonable amount of money. Some concepts like scroll creation and advanced battle rules can be a little confusing, but most veteran players are very helpful. Concepts that aren't as transparent or easily explained through gameplay chat are mostly explained well on a fairly useful Wiki. Because of the text-based nature of the game a powerful computer is not required nor is a lightning-fast broadband connection needed. Give this a try. You just may like it as much as I do.
Read 3 Reviews
-
Add a Review
Free Games History

Free Games Statistics

Submitted by Fenrisulv
Submitted Sun Apr 27 2008
Last Update on Mon Jun 16 2008
Link ID: 2291
5261 hits since Sun Apr 27 2008
15 voters have rated it 4.8