Free Games
:
Free Online Multiplayer Games
: Da Hustla
Da Hustla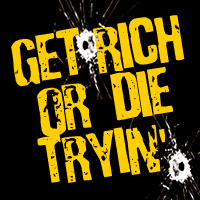 This is the first and unique free strategic massive multiplayer online game based on the real hustler life. Your crew members will include regular employees such as managers and publicists as well as outlaws such as drug dealers and hoes. Your daily routine will include making money from your producers, smuggling drugs, traveling in your Boeing business jets and doing drive-bys in your BMWs 7-series, just to name a few.

SPECIAL ANNOUNCEMENT: The game design is stunning! You must check it out.
www.dahustla.com
Please Rate this link from Bad to Good
Free Games History

Free Games Statistics

Submitted by admin
Submitted Mon Oct 22 2007
Last Update on Tue Feb 22 2011
Link ID: 2185
30056 hits since Mon Oct 22 2007
47 voters have rated it 5.27