Free Games
:
Free Online Multiplayer Games
: TheMafiaWar
TheMafiaWar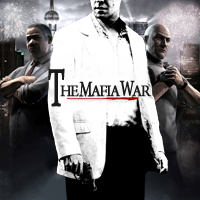 Some men do not accept the rules. They create their own. You wanna be a real Mafia Don like Al Capone & "Get the power or Die....Trying", then you are at the right place. This game is completely browser based , you don't need to download anything or install anything!
http://www.themafiawar.com
Please Rate this link from Bad to Good
Latest User Review
yes good
(1/5) Reviewed by User: macskajaj on 2010-12-28
very good game!!!!!
Read 1 Reviews
-
Add a Review
Free Games History

Free Games Statistics

Submitted by themafiawar
Submitted Sat Oct 13 2007
Last Update on Tue Mar 11 2008
Link ID: 2174
11424 hits since Sat Oct 13 2007
26 voters have rated it 5.50