Free Games
:
Free Online Multiplayer Games
: GangstaBigHouse
GangstaBigHouse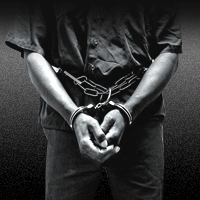 Have you been playing some sissy, dime-a-dozen mafia game? Want to use your gaming skills to kick ass? GangstaBigHouse puts a nice spin to the sissy, dime-a-dozen mafia and pimp games. Execute attacks behind carts, cell run-ups, and steal carts and travel items (fake idís and guard uniforms). Hire bullies, heavies, and 5150ís to protect you. Hire sissies and hustlers to make big bucks and hide your stash under the mattress (Now where can you find a game with sissies?!). Travel to other prisons, meet other inmates, join a gang, and begin your plot for complete annihilation. GANGSTA BIG HOUSE...don't drop the soap!
www.gangstabighouse.com
Please Rate this link from Bad to Good
Latest User Review
This game rocks
(5/5) Reviewed by User: Nick_the_Shiv on 2007-10-27
I started playing and got hooked. It's not your run of the mill mass produced games. You'll get help most everyones nice and friendly.
Read 8 Reviews
-
Add a Review
Free Games History

Free Games Statistics

Submitted by gangstabighouse
Submitted Mon Aug 20 2007
Last Update on Mon Mar 04 2013
Link ID: 2114
28359 hits since Mon Aug 20 2007
57 voters have rated it 5.60