Free Games
:
MMORPG
: Human-Age
Human-Age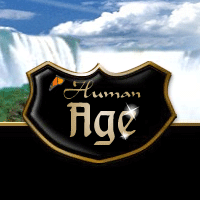 Human-Age is a free historical simulation throughout the ages of mankind. Adopt a caveman or cavewoman and help him hunt, fight and play to evolve to the next age of mankind, the Celts. Continue through the Egyptians, the Greeks and so on until you reach the modern day!
http://www.human-age.com
Please Rate this link from Bad to Good
Latest User Review
the game human age
(4/5) Reviewed by User: 32-star on 2008-04-06
hi i am quite new to the game but i think its great i am 11 moons old i think its expencive and its hard to get money but a fun game all the rest!!!
Read 1 Reviews
-
Add a Review
Free Games History

Free Games Statistics

Submitted by chris@human-age.com
Submitted Thu Aug 23 2007
Last Update on Thu Aug 23 2007
Link ID: 2064
8175 hits since Thu Aug 23 2007
20 voters have rated it 4.27