Free Games
:
Free Online Multiplayer Games
: The Ultimate Businessman
The Ultimate Businessman
popular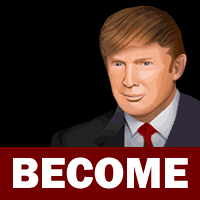 This is the first and unique free strategic massive multiplayer online game based on the real business world. Hire employees, produce goods, collect cash, buy shares, and compete with others to become the Ultimate Businessman. You can become a lifetime supporter for as low as $5 and win more than $1,000 each week for the rest of your life. Sign up now and get to business!

SPECIAL ANNOUNCEMENT: The game is constantly improving. You must check it out.
www.theubm.com
Please Rate this link from Bad to Good
Latest User Review
It's not bad of a game but....
(3/5) Reviewed by User: GameRanker109 on 2007-09-30
Hello, It's not a bad game but, i would not recommend some one under the age 20 play it, because it has cursing in it. And some times thay say words thats very bad. And if you are a Jesus Christ Beliver(Wich i am), i wouldn't recomend playing it.
Read 10 Reviews
-
Add a Review
Free Games History

Free Games Statistics

Submitted by Karim
Submitted Mon Feb 27 2006
Last Update on Wed Sep 08 2010
Link ID: 1653
100237 hits since Mon Feb 27 2006
This link is Popular
100 voters have rated it 5.48