Free Games
:
Free Games Publishers
:
Reflexive Arcade
: Dungeon Scroll Gold Edition
Dungeon Scroll Gold Edition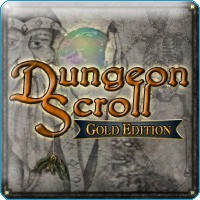 Fight your way through dungeons of creatures by using word spells as your weapon. Dungeon Scroll fuses the challenge of a word game with the excitement of treasure seeking in the murky depths. Blast rats, skeletons and even a dragon or two as you make your way through 25 different dungeons! Go where no word game has gone before...to the Dungeon!
www.reflexive.com
Please Rate this link from Bad to Good
Free Games History

Free Games Statistics

Submitted by admin
Submitted Tue Oct 04 2005
Last Update on Tue Oct 04 2005
Link ID: 1643
2463 hits since Tue Oct 04 2005
2 voters have rated it 5.50