Free Games
:
Free Games Publishers
:
Reflexive Arcade
: Fireworks Extravaganza
Fireworks Extravaganza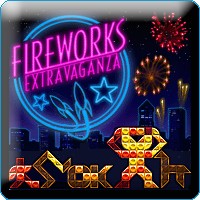 Light up the sky in the world's most famous cities with this fantastic shape-matching puzzler! Fill the fireworks with the correct shapes to launch them into the night. Score bonus points for using all the same color, for filling your firework in record time and for filling one firework completely before starting another. It's a magical celebration every day of the year with Fireworks Extravaganza!
www.reflexive.com
Please Rate this link from Bad to Good
Free Games History

Free Games Statistics

Submitted by admin
Submitted Tue Oct 04 2005
Last Update on Tue Oct 04 2005
Link ID: 1642
871 hits since Tue Oct 04 2005
2 voters have rated it 5.50