Free Games
:
Free Games Publishers
:
Reflexive Arcade
: Wonderland Secret Worlds
Wonderland Secret Worlds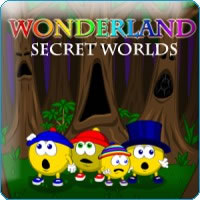 Prepare to go on a magical journey through the world of Wonderland! Control up to four heroes - Stinky, Loof, Qookie, and Peegue - in over one hundred levels, filled with cleverly designed puzzles, new discoveries, hidden secrets, and much, much more.
www.reflexive.com
Please Rate this link from Bad to Good
Latest User Review
m&m's sucks
(1/5) Reviewed by User: farfpeuf on 2005-06-06
This game sucks! It is slow and boring. It is not even free (just free trial). And by the way, I do not see any banner for free-games.com.au on the target page.
Read 1 Reviews
-
Add a Review
Free Games History

Free Games Statistics

Submitted by admin
Submitted Tue May 03 2005
Last Update on Tue May 03 2005
Link ID: 1446
2142 hits since Tue May 03 2005
1 voters have rated it 5.00