Free Games
:
Free Games Publishers
:
Reflexive Arcade
: Warblade
Warblade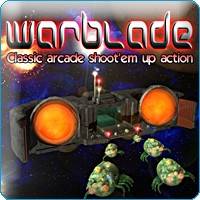 Warning ! Extremely addictive. Time to say goodbye to your sparetime. Blast aliens across 100 heart pumping levels uncovering the secrets and bonus games along the way. Power up your profile for more bonuses and use strategy to get to the higher ranks. Master the Time Trial and Meteor Storms and see if you can become the next Warblade champion. Voted one of the best online games of 2004!
www.reflexive.com
Please Rate this link from Bad to Good
Latest User Review
The Best Arcade Classic Reborn!
(5/5) Reviewed by User: svin83 on 2006-03-15
Ever played Galaga? Where Galaga could offer no more, Deluxe Galaga took over... Yes! It was on the Amiga:) It was written By Edgar M. Vigdal! It was one of everyone's favorite games! Now I'ts been rewritten on the PC, New rendered graphics, new soundeffects, new weapons and powerups:) This game is HEAVEN! Go to www.warblade.as and see.... Download the demo, get addicted, and buy the whole game for $20. It's the best 20 bucks I ever spent :) Remember to create a profile, and unlock a few secrets before you throw it away! You can't say yo8u've tested it if you haven't... See y'all on the forums :D Svin83
Read 1 Reviews
-
Add a Review
Free Games History

Free Games Statistics

Submitted by admin
Submitted Tue May 03 2005
Last Update on Tue May 03 2005
Link ID: 1441
2331 hits since Tue May 03 2005
7 voters have rated it 6.57