Free Games
:
Free Games Publishers
:
Reflexive Arcade
: Age of Castles
Age of Castles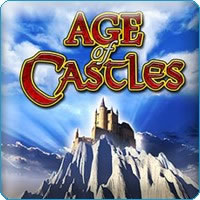 In a distant realm of sword and sorcery, a great evil had swept across the land. Demons from the underworld and their evil minions poured across the kingdoms of man, until the great cities lay in ruin, and there were naught but a handful of cowering souls remaining. Choose your king, as you alone must travel to the end of the world, build a mighty castle, slay the undead hordes, and convert the people of the land to loyal subjects of your domain... in the Age of Castles!
www.reflexive.com
Please Rate this link from Bad to Good
Latest User Review
best game ever!!!!!!!!!
(5/5) Reviewed by User: dmrs11 on 2005-05-29
this game is the best war&strategy game that i ever played!!!!!!!!i love being able to build my own kingdom. A+++++ material!!!!!!!!
Read 1 Reviews
-
Add a Review
Free Games History

Free Games Statistics

Submitted by admin
Submitted Tue May 03 2005
Last Update on Tue May 03 2005
Link ID: 1430
3209 hits since Tue May 03 2005
4 voters have rated it 6.00