Free Games
:
Free Online Games
: New Kingdoms
New Kingdoms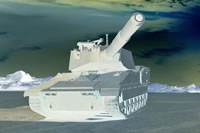 A turn-based, online, strategy game where you ally yourself with or compete against other players to build the most powerful nation.
http://www.newkingdoms.com
Please Rate this link from Bad to Good
Latest User Review
Great Game!
(5/5) Reviewed by User: adzygeezer on 2007-11-12
I think this is an addictive great game!
Read 1 Reviews
-
Add a Review
Free Games History

Free Games Statistics

Submitted by surich
Submitted Tue May 03 2005
Last Update on Tue May 03 2005
Link ID: 1426
4917 hits since Tue May 03 2005
7 voters have rated it 6.29