Free Games
:
Free Game Demos
: Rainbow Drops Buster
Rainbow Drops Buster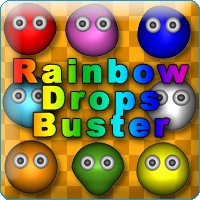 Incredibly addictive puzzle collapse game of simple logic. Challenge your skills in five different game modes with nice bonuses and tricks. You can test your skills in timed modes or challenge your brain in tactic or strategy modes. Great music and graphics will help you have a playtime pleasure. Fun game for all ages and at any time of the day!
www.reflexive.com
Please Rate this link from Bad to Good
Free Games History

Free Games Statistics

Submitted by admin
Submitted Tue Feb 08 2005
Last Update on Tue Feb 08 2005
Link ID: 1310
2408 hits since Tue Feb 08 2005
3 voters have rated it 4.33