Free Games
:
Free Game Demos
: Cookie Chef
Cookie Chef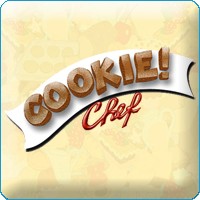 As the assistant to our famous Chef Ben the Baker you must work hard to help him prepare cookies quickly and efficiently. If successful, Ben will promote you to higher positions within his bakery. Featuring more than 150 amazing levels in 3 game modes, Cookie Chef provides hours of entertainment for any member of the family!
www.reflexive.com
Please Rate this link from Bad to Good
Latest User Review
cookie chef
(3/5) Reviewed by User: kathycat on 2007-01-18
It was pretty fun.
Read 1 Reviews
-
Add a Review
Free Games History

Free Games Statistics

Submitted by admin
Submitted Tue Feb 08 2005
Last Update on Tue Feb 08 2005
Link ID: 1307
6613 hits since Tue Feb 08 2005
8 voters have rated it 5.88