Free Games
:
Free Game Demos
: Real Ball
Real Ball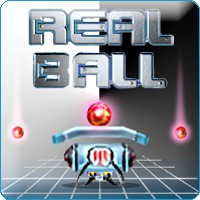 Try a new military style 3D breakout match! Shatter all iron bricks, row after row, using 29 unique power-ups. Use your pad, supplied with a turbojet engine, to catch all the fire bonuses and collect crystals. Have fun in this incredible space match!
www.reflexive.com
Please Rate this link from Bad to Good
Latest User Review
Real ball
(4/5) Reviewed by User: dannyboy999 on 2008-07-10
This game is sick but not the best.
Read 1 Reviews
-
Add a Review
Free Games History

Free Games Statistics

Submitted by admin
Submitted Tue Feb 08 2005
Last Update on Tue Feb 08 2005
Link ID: 1299
1682 hits since Tue Feb 08 2005
11 voters have rated it 6.00