Free Games
:
Free Game Demos
: Global Defense Network
Global Defense Network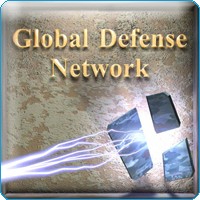 The GDN is a combination of a fast paced shooter and a rhythm action game. Charged with defending against aggressive extra terrestrial activity, the GDN has begun to seek out gifted individuals to assist in its efforts. Test your skills, and see if you are good enough to be a GDN Agent.
www.reflexive.com
Please Rate this link from Bad to Good
Free Games History

Free Games Statistics

Submitted by admin
Submitted Tue Feb 08 2005
Last Update on Tue Feb 08 2005
Link ID: 1297
1361 hits since Tue Feb 08 2005
1 voters have rated it 6.00