Free Games
:
Free Game Demos
: Around 3D
Around 3D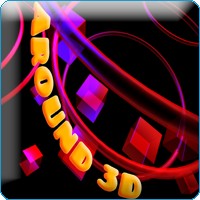 The game is very similar to classic collapsing games brought into a three-dimensional world. Fans of Speed as well as puzzle-lovers will find something special in Around 3D, with various game modes and skill levels. This attractive genre mixture won't let you get bored playing this wonderful game!
Reflexive.arcade
Please Rate this link from Bad to Good
Latest User Review
Around 3D
(5/5) Reviewed by User: Arleigh416 on 2005-06-08
Great game. Good graphics. Well paced.
Read 1 Reviews
-
Add a Review
Free Games History

Free Games Statistics

Submitted by admin
Submitted Sat Jul 24 2004
Last Update on Sat Jul 24 2004
Link ID: 1226
2042 hits since Sat Jul 24 2004
1 voters have rated it 1.00