Free Games
:
Free Game Demos
: Sea war: the battles 2
Sea war: the battles 2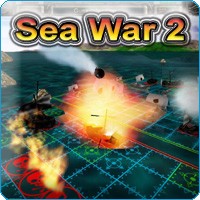 A modern version of a well-known classic battleship game. Strategically place your ships for battle and sink the enemy in this famous game. Beautiful 3D graphics and realistic sound FX enhance the thrill of warfare. You can fight against the computer or a friend. Features four episodes with different weapons and ship sets.
arcade.reflexive.com
Please Rate this link from Bad to Good
Latest User Review
nhan
(5/5) Reviewed by User: huongsang on 2006-10-20
free download this games
Read 2 Reviews
-
Add a Review
Free Games History

Free Games Statistics

Submitted by admin
Submitted Tue Jun 29 2004
Last Update on Tue Jun 29 2004
Link ID: 1170
7356 hits since Tue Jun 29 2004
7 voters have rated it 6.72