Free Games
:
Free Online Multiplayer Games
: Priston Tale
Priston Tale
popular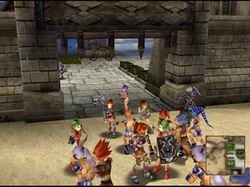 A game that spans a whole continent, filled with monsters for you to kill or get killed by. This game , although takes up a lot of space, is one of the highest graphic free MMORPGs there is.
http://eng.pristontale.com
Please Rate this link from Bad to Good
Latest User Review
thier web page
(2/5) Reviewed by User: EvilFrog on 2004-03-13
i have tryed to make an account and i got to the 2nd part of the sign up and i keep on getting an error and the web page is very slow.
Read 9 Reviews
-
Add a Review
Free Games History

Free Games Statistics

Submitted by Vanof Fathe Tallenser
Submitted Thu Feb 05 2004
Last Update on Thu Feb 05 2004
Link ID: 1060
109829 hits since Thu Feb 05 2004
This link is Popular
43 voters have rated it 5.44